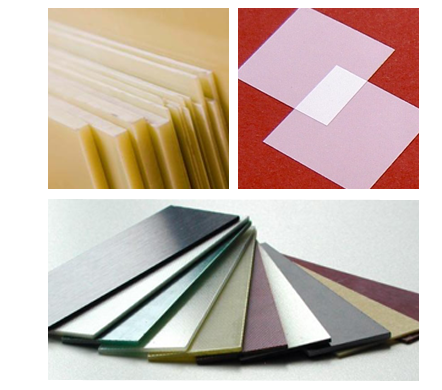 Industrial Specialist Materials & laminates
In addition to specialist films J.I.T is a leading supplier of industrial thermoset laminates. Products Include SRBP /SRBF / SRBG know as Bakelaque. These materials offer a range of mechanical thermal and electrical performance hence they are the choice of many industrial designers in sectors as diverse as aerospace to marine, rail to defence, and white goods to Switchgear. Quality approvals currently include BAE, Airbus, ISO 9001 and will soon include AS9100.
The engineering applications of Industrial Laminates & Tubes are almost limitless. They are used to make bearings and supports, gears, clamps and countless other products stronger, safer and more effective. From phenolic papers and cottons to glass grades such as polyimide: No matter how demanding the task we can help select the right product for you.