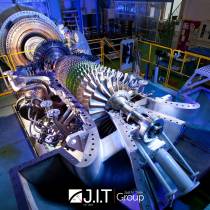 JIT are excited to share a revolutionary new material in the world of silicone encapsulants for high pressure applications…
CHT SilSo SE2014 is a new, low specific gravity silicone designed to withstand high pressures.
Encapsulants used in high atmospheric pressure environments require the physical properties needed to resist the forces exerted upon the components and the elastomer used to encapsulate them.
If the material is too rigid and hard, it will transfer pressure to the component causing stress fractures and damage particularly to delicate electronics. On the other hand, if the elastomeric material is too soft, both the encapsulant and the components will distort under pressure causing failure through cracking or ingress of moisture or other contaminants. Therefore, there is a need to balance both the hardness and modulus of the material being selected.
CHT have formulated SilSo SE2014 specifically for these applications. Using specialist fillers resistant to high pressures, along with elastomeric silicone polymers, the resulting encapsulant protects against stress while remaining flexible enough to maintain contact with the components and enclosures.
Due to its unique fillers, it is resistant to withstand high under water pressure at 11,000 meters and 1000 bar making it a great material for water, blocking in under water cables. It is being used in umbilical cords found in deep sea submersibles, protecting the cables used for vital communications. It also has UL94-HB approval and a very low specific gravity making it an obvious choice for use in aerospace and aviation applications together with automotive electronics by reducing weight and providing cost savings. It is perfect for us in gas turbines, underground / subsurface electronics, high pressure test equipment, vacuum pumps and industrial cabling.
JIT are experts at delivering innovative solutions for complex and demanding applications, please contact us today to learn more about SilSo SE2014.
#siliconeengineering #spacetechnology #deepsea #submersible #umbilical #silicone #offshorewind #gasturbine #aviation #undergroundelectronics #underwaterelectronics #highpressureequipment #vacuumpumps #industrialcabling #windturbine #autoelectronics #engineering #chemistry #flameretardant #thermaltransfer #specialistsilicone