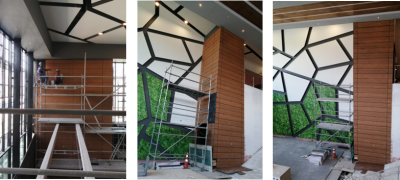 J.I.T. Industrial Products Ltd have worked in partnership with Button-Fix and Parabond manufacturer DL Chemicals to establish a step by step guide to using Parabond FAST, a high bond polymer adhesive formulated for use with a wide range of construction materials to create a robust mounting for internal decorative high pressure laminate panels.
The process has undergone testing at DL Chemicals laboratories and used on Eurowall's installation in Santiago, Chile.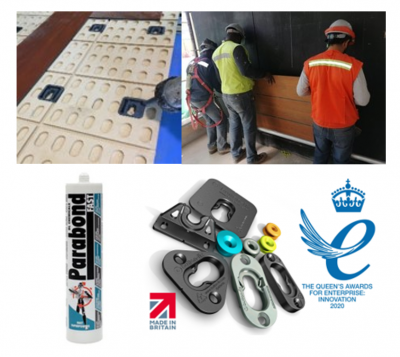 Using Button-Fix Type 1 Bonded with Parabond FAST allows high pressure laminate panels as thin as 6mm to be invisibly mounted with no visible screws or rivet fixings.
The J.I.T. adhesive application guide for interior high pressure laminate panels can be downloaded here.
For more information on the above, please don't hesitate to contact us on 01698 748290 or This email address is being protected from spambots. You need JavaScript enabled to view it.