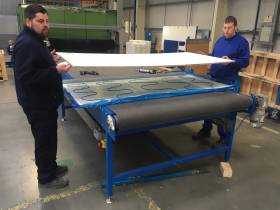 When you have been supplying bonding solutions for over 28 years, there's not many applications the team at JIT haven't seen before.
We were recently called upon to assist our Customer with a bonding dilemma, how to bond 1mm thick mild steel to melamine faced chipboard to provide a long term fix and yet allow the material to be handled in a timely manner without compromising the bond.
After discussions with our Customer, Nigel (our bonding maestro) was happy to visit to site to demonstrate how the JIT Gecko Tape can be used to secure the substrates in position while the bonding adhesive cures to full capacity - as used successfully in the Liverpool One project.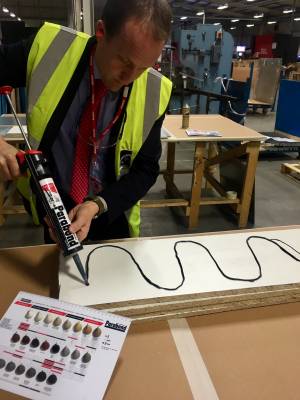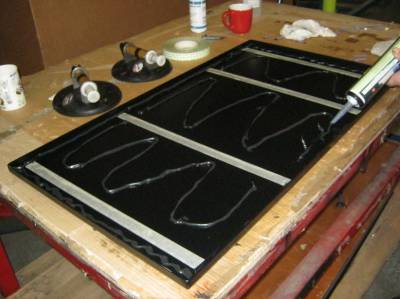 If you would like further information on our bonding solutions or would like to discuss your application/project with one of our Technical team, please call on 01698 748290 or email the details to This email address is being protected from spambots. You need JavaScript enabled to view it.