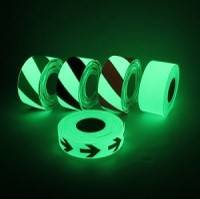 PHOTO LUMINESCENT - FLOOR MARKING TAPES, FILMS & SIGNAGE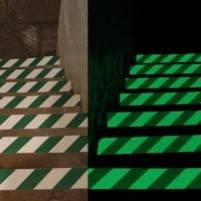 Ideal for health & safety, particularly in heavy duty environments: ramps, steps, stairs, scaffolds, platforms & walkways in manufacturing & construction environments.
BGR Classified R11 for slip resistance in use as a floor graphic.
Observes DIN 51130 & BGR 181 for ramp test slip resistance of floor coverings.
Photo luminescent properties conform to PSPA Class B (high performance when charged in bright lighting conditions).
For more information on photo luminescent products, please contact us on 01698 748290 or This email address is being protected from spambots. You need JavaScript enabled to view it.