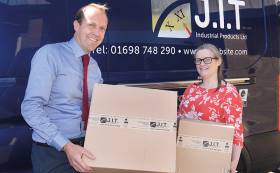 Gummed paper tapes have been around for years but have recently seen a resurgence in popularity as companies look to reduce their environmental footprint.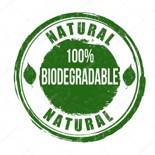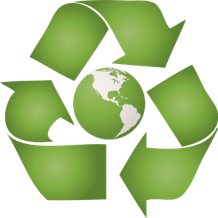 Not only are JIT's gummed paper tapes biodegradable, made from renewable resources and eco friendly, they also offer a host of benefits: -
LESS WASTAGE - Used with tape dispensers which moisten & cut the tape to your required length, they dispense the exact amount of tape needed preventing unnecessary waste.
COST EFFECTIVE - In most instances only one strip of gummed tape is needed instead of several strips of plastic tape - using less tape offers yet more cost savings.
STRONG SEAL - When wet, the gummed paper tape penetrates into the fibre of the box forming an integral bond & effectively becomes part of the box.
TAMPER EVIDENT - Cannot be removed from a box without leaving signs the parcel has been tampered with.
LOOKS GOOD - Packages look well presented, secure & professional. Being easy to print on they also provide an opportunity to promote your brand.
TEMPERATURE RESISTANT - Maintains its integrity even in extreme temperatures & humid conditions - perfect for long-term storage or need to ship or store your parcels in hot, humid or freezing conditions.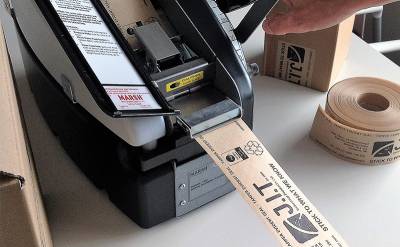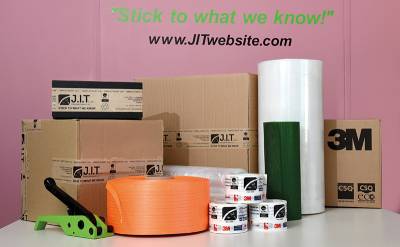 Our MD, Nigel Fleming, recently spoke with Packaging Scotland about the popularity of the gummed paper tapes and other eco-friendly packaging options in a recent article which you can view here.
For more information on the range of gummed paper tapes and the options available, call 01698 748290 or email us at This email address is being protected from spambots. You need JavaScript enabled to view it.